Those of us in recovery know that the active pursuit of wellness is vital to living a full and healthy life. Yoga, meditation, and general benevolent thoughts keep us on track. As we progress along our journey, our routines incorporate these practices more and more. Being well is a part of our daily lives.
Unfortunately, that mental and physical health takes a hit when we travel, and for those of us who count exploration among their passions, that is a problem. The hustle and bustle of airports, hotels, buses, trains, and airplanes – not to mention the anxiety and uncertainty that accompanies new places and unfamiliar situations – can become quite overwhelming and leave us way outside of our routine. On the road, it's hard to find the time to do yoga or meditate, or even to stop and breathe.
The "wellness industry" has provided options for mindfulness while traveling, and spas, yoga retreats, and meditation centers dot the travel landscape. For many, a week at a luxury spa-resort can be a welcome respite from life. But for travelers like us, wellness is a necessity rather than a nicety, and a massage and a smoothie at the Ritz-Carlton leaves us more than just wanting, it leaves us vulnerable.
I've experienced this conflict first-hand. On a Kenya safari in 2019, sunrise game drives, midday village visits and sunset exploration threw me off my essential routine and created the sort of anxiety I had worked hard to overcome. In the interest of seeing it all, I sacrificed my well-being. We all know how that story ends.
At Choose Life Sober Adventures, wellness is crucial to our exploration. As we discover our destination, we continue to discover ourselves. And, more importantly, take care of ourselves. A morning yoga or meditation helps us set intentions for walking through the day in a purposeful way. A short moment of silence on a rainforest trail, where the sounds of birds and monkeys reign over the thoughts in our heads, helps us re-ground ourselves. An evening meeting supports our continued recovery. Our style of travel helps us stay present to appreciate the moments, soaking in every aspect of our adventure, without the burn out and stress that normally accompanies travel.
As we know, recovery isn't a part time thing. It is everything. With a little thought to our schedule, we bring mindfulness to our travels. After all, isn't experiencing all that life has to offer – including travel – why we got sober in the first place?
Traveling together we choose exploration, we choose a community and we
Choose Life.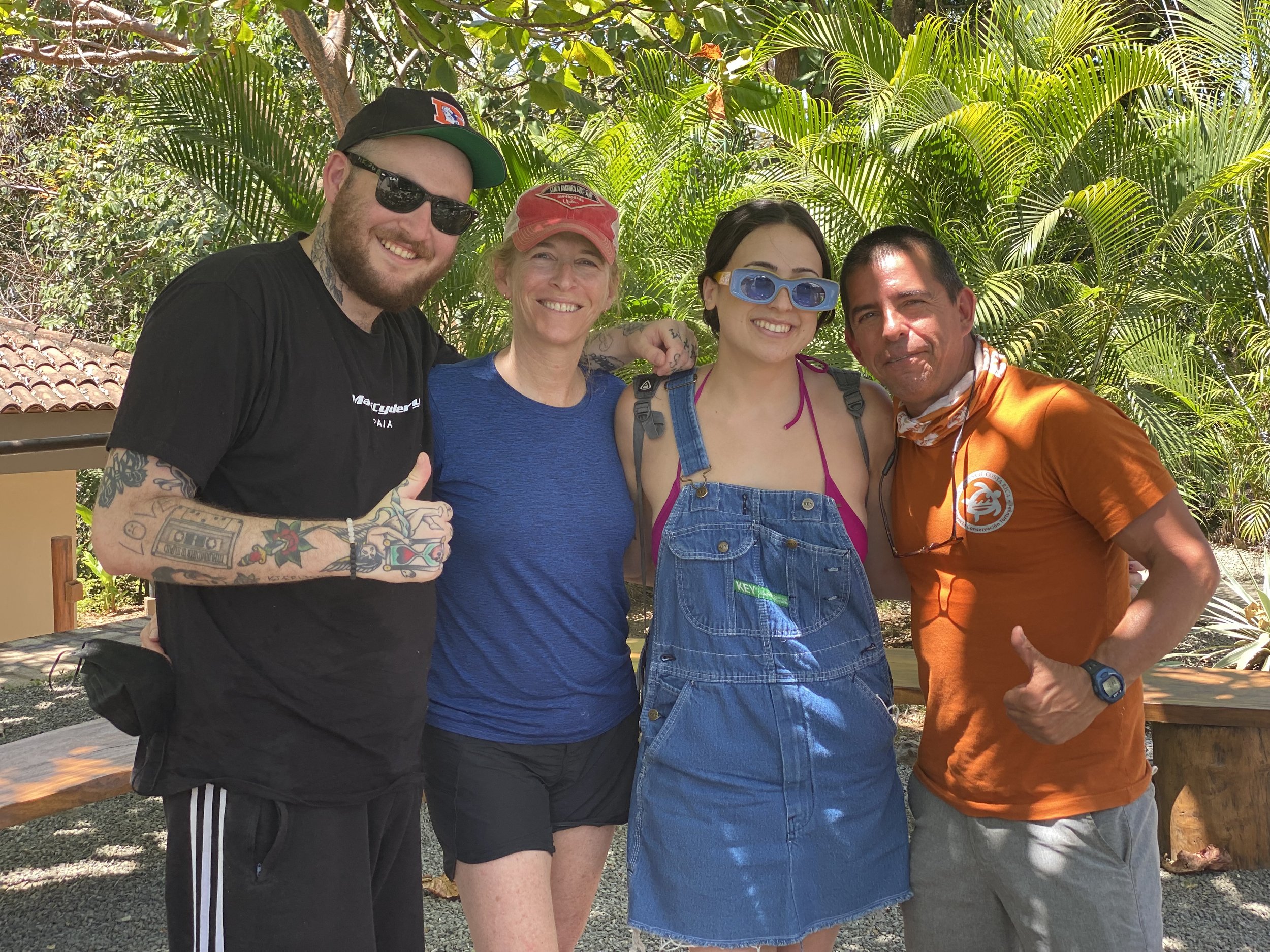 Cole Bressler
Founder, Choose Life Sober Adventures